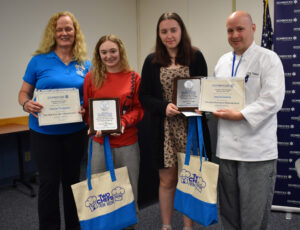 We are so excited to announce the winners of the 2022 Two Chefs from Above Memorial Scholarship!
We have 2 again this year!
We loved both of these young ladies so much we couldn't pick just one, this seems to be a trend!
Congratulations to Arianna Thompson and Andrea Gerrick!!!!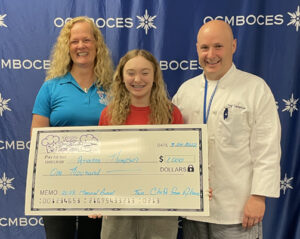 Arianna's dream was to become a pastry chef and receive her education at the Culinary Institute of America, she is now pursuing that dream! She wants to graduate with her Bachelor's degree in Food Business management with a core focus in baking and pastry arts. She hopes to open her own bakery and possibly a restaurant someday!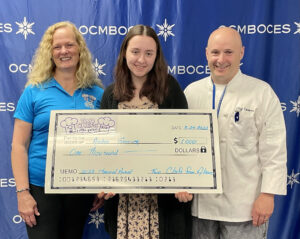 Andrea always loved baking with her grandmother and knew at a young age that this is what gives her joy. She is attending Niagara Falls Culinary Institute and hopes to open her own bakery someday with many types of cakes, as cake decorating is her passion.
Congratulations to both of our winners and we can't wait for you to bring your crafts back to Central New York!